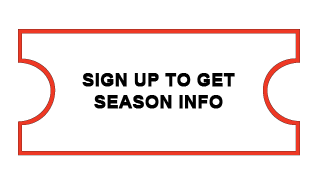 THE GENESIUS GUILD & GENESIUS THEATRE FOUNDATION
Free theatre in the park... all summer long... Shakespeare, Greek drama, Greek comedy, opera, and ballet. A unique classic theatre experience located in Rock Island, Illinois.
THE GENESIUS GUILD
The Genesius Guild is a community theatre located in the Quad Cities specializing in free classical drama. Founded in 1956, the group performs Greek drama, Greek comedy, the works of Shakespeare, and other classical authors every weekend throughout the summer. The schedule also includes ballet in partnership with Ballet Quad Cities and opera in partnership with Opera@Augustana.
The diversity and focus of the Genesius Guild makes it a unique summer program. We provide free, outdoor theatre in the middle of a park, with a strong focus on the classics. Greek tragedy, performed in mask, and Shakespearean comedies and tragedies are the base of our schedule, and are performed as written, with period costuming and scenery.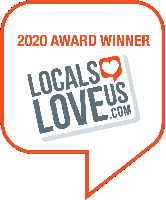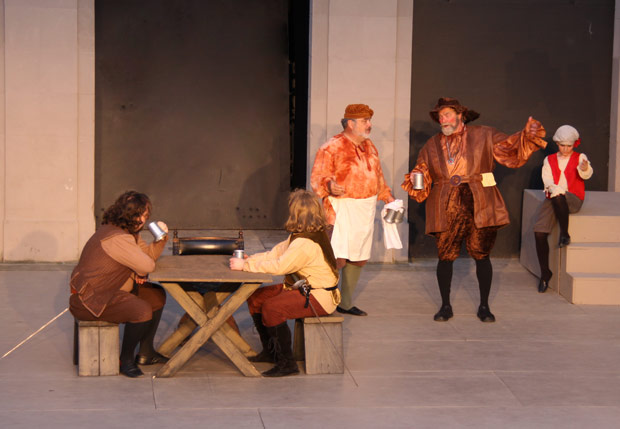 Season Wrap-Up
The stage and light booth in Lincoln Park have been taken down, as we go into our offseason. We would like to take a moment to thank everyone who makes this possible. Our small, but highly dedicated, group of paid staff, our high school interns, the volunteers who help with setup and teardown, and our volunteer cast and crew work countless hours to bring our shows to the stage. The foundation's board of directors and our marketing, artistic, and production committees also put in time throughout the year to keep the organization running smoothly. But we also do not want to forget to thank you - without an audience and without donors, we could not do what we do every summer.
Be sure to keep an eye on our website and our social media (especially our Facebook page) for announcements about our 2019 season!
2018 Season Schedule
Want to know what shows are coming up? Check out our summer schedule!
June 8, 9, 10
Ballet Under the Stars – featuring Ballet Quad Cities
June 16, 17, 23, 24
Shakespeare: As You Like It
June 30, July 1, 7, 8
Aeschylus: Prometheus Bound
July 14, 15, 21, 22
Shakespeare: The Merchant of Venice
July 28, 29, August 4, 5
Aristophanes: Thesmophoriazusae
---
The Genesius Theatre Foundation follows an equal opportunity employment policy and employs or contracts personnel without regard to race, creed, color, ethnicity, national origin, religion, sex, sexual orientation, gender expression, age, height, weight, disability status, veteran status, military obligations, and marital status. This policy applies to all Genesius  Theatre Foundation employees, volunteers, members, clients, and contractors.